Hey all! I have very few characters and I'm looking for more, so I thought I would run a little contest to see if I could rustle up a few creative designs from people! I'm not looking for anything super specific but I do have a couple of general guidelines.
RULES
-Must be a new design, on original lines.
-The ref must contain a full body shot and a headshot at minimum; if design is non-symmetrical, you need to showcase both sides.
-There will be one first prize of $40.
-If I like more than one design, I may award a second and/or third prize OR I might just buy the character outright from the designer.
-Designs that don't win are fully resellable.
-I reserve the right to end this contest with no winner if I don't particularly fancy any of the designs offered.
-If you need an extension, feel free to ask; I'll most likely say yes!
-Ends on June 25th as of right now.
BREEDS I LIKE
-Irish Water Spaniel (!)
-Borzoi
-Bull Terrier
-Alaskan Klee Kai
-Afghan Hound
-Catahoula Leopard Dog
-Great Dane (preferably with cropped ears)
-Saluki
-Airedale Terrier
-Shiba Inu
I also like creative mixes AND more unusual breeds, even those not listed. Just be creative and come up with something you've never seen before!
DESIGN IDEAS
-I prefer mainly natural designs with unnatural highlights OR natural-looking patterns in unnatural colors (i.e. purple merle or something)
-I also really like designs that are inspired by nature and other animals (i.e. an oryx-based design or a wood duck-based design).
-I lean towards simple but elegant designs, not something with a dozen colors and multiple patterns.
-Add accessories as you think they complement the design; one or two is good, but not a whole ton of bangles, piercings, or whatever else.
-Come up with a personality as you think fits the character and take full advantage of it.

The character's pose(s) should reflect this.
Hope that sparks some people's interest! I look forward to seeing everyone's entries. Good luck!

ENTRIES
-KingCavy (FP)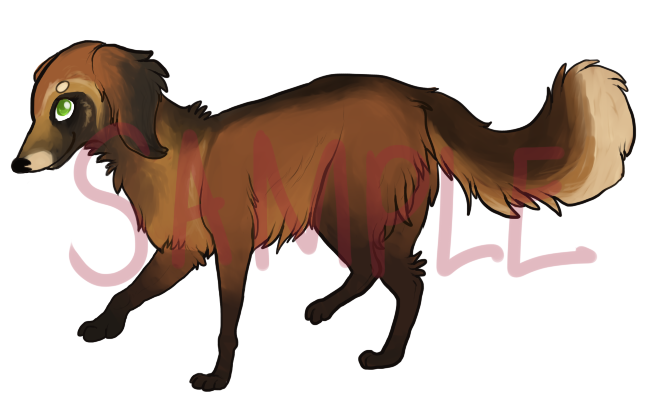 -
xDisasterXDx
:thumb361349288:
-
lazendar
:thumb361648237:
-Sparta (FP)
-Emmalyn (FP)
-
dragorazer
-
Lionhannah
-
ribjaw
-
TamilaB
-
ThisAccountIsDead462
-
Penny-Dragon
-
Xannijn
-
Blackkatze
:thumb367571378:
-
Frilled-Aten
:thumb367628850:
-
WacomDragonArtist
-Erë (FP)
-Buddie (FP)
-
SuperGiantBird
:thumb369925744:
-
wolfyLRiina
-Lucky4 (FP)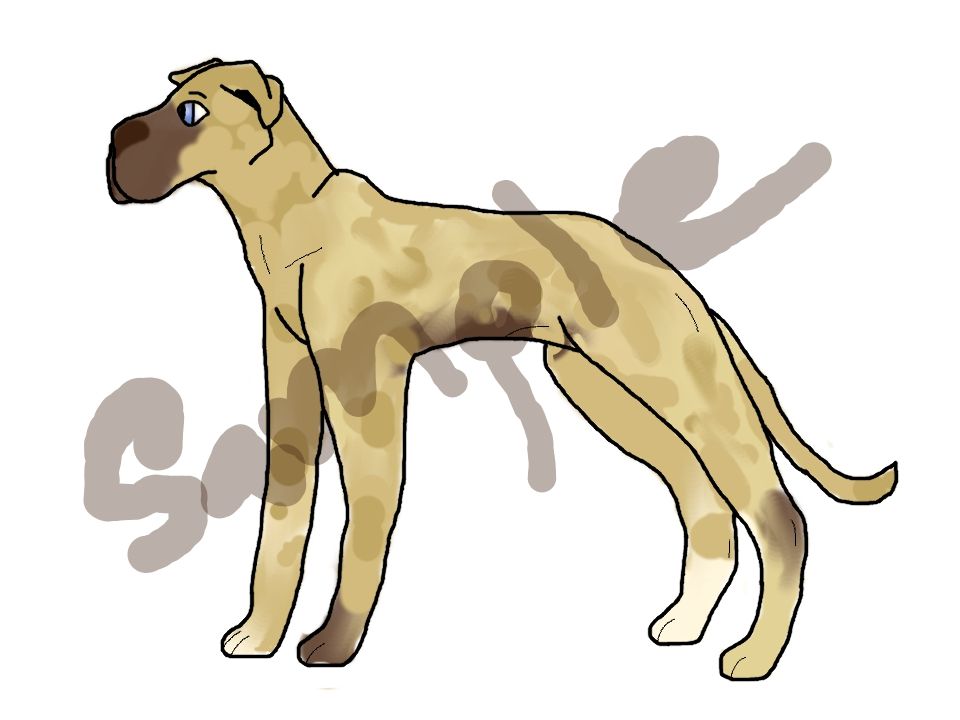 -
Naeomi
-
Zayllara
:thumb371184210:
-
xN-E-V-E-R-M-O-R-Ex
-
Vaxl
-
chameleonskyes
:thumb371360714:
-
MidoriMaou
-
StarlightAngel-Wolf
-
OhLemonshark
-
StarlightAngel-Wolf
-
deenji
:thumb373323812:
-
Art-by-Ling
-
TrollGirl
-Kaze (FP)